Knowledge, Education, Skills and Certifications
2010 - 2016 // MY GRADUATION
Major Graduate in Social Communication
Bachelor Degree in Journalism
at Pontifical Catholic University of Rio Grande do Sul.
The academic study of journalism, advertising and social communication in general gave me an introduction on many subjects that relate with my career. Information architecture; Online and Digital Journalism. History of Art; Media distribution; Business 101; Typography and many others.
My final paper talks about Online/Digital Journalism; Mobile Readability; Customization and Personalization of News; Using Algorithms to Maximize the News Experience.
2013 - 2014 // ACADEMIC RESEARCH
Academic Research Project on Data Visualization
with the teachers of the Applied Computer Division of PUCRS;
Milene Selbach and Isabel Manssour. Also my and my co-writer and researcher; Adolf Jurgens.
I conducted an extensive project on usability and information display on Social Networks. This project was important for the beginning of my working understanding of academic concepts in the development of an application.
This result in some papers that wore presented in the International Conference on Human-Computer Interaction and the development of a iPad App to visualize twitter information with more depth.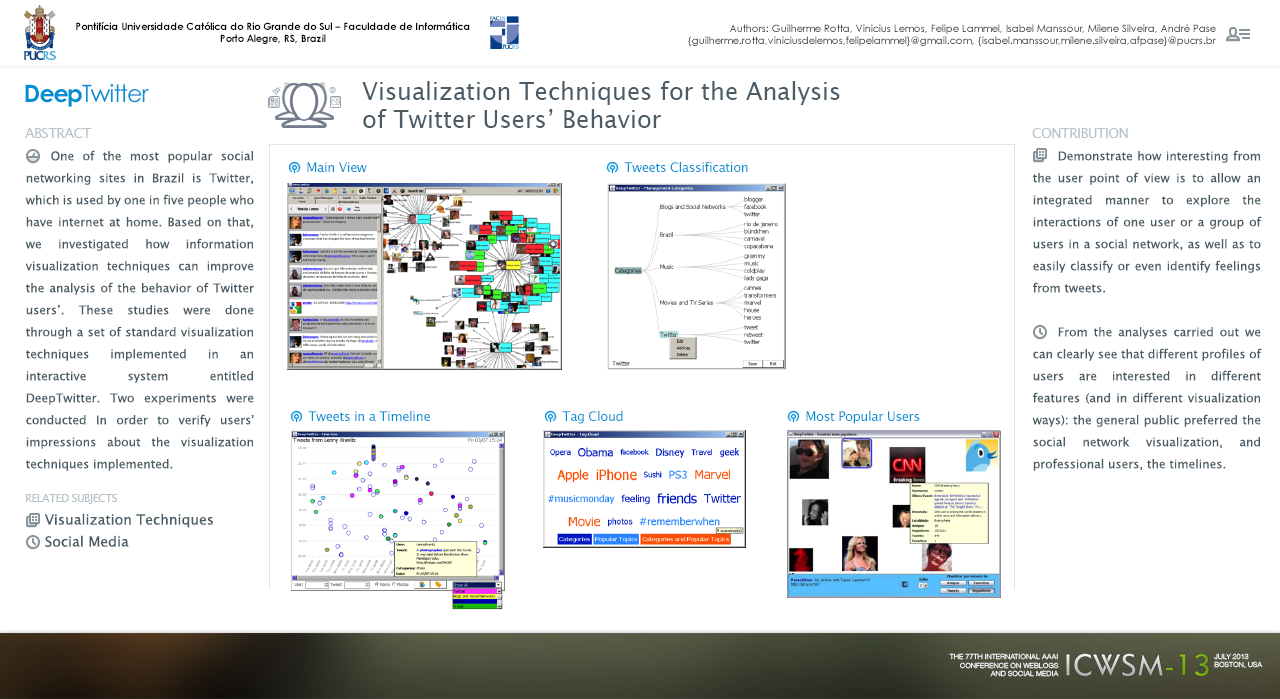 2017 - 2019 // IBM Badges & Certifications
∞ self study
I've watched a lot of videos; tutorials; podcasts; read a lot of books and articles; saw a lot of interviews; discussions and pannels about a lot of different topics.